Workout from your own home to Lisa Hillier's exercise classes & improve your health & fitness
Voted as Fitness Presenter of the year at the 2019 National Community Fitness Awards
Are you looking to transform your body & mind so that you can keep an active life even though you are restricted to spending time in your house?
If the answer is YES then Lisa Hillier's online fitness classes are the answer you have been looking for. These fun and energetic workouts are easy to follow and the perfect way to get yourself moving with a dance-based fitness programme you can join in with from your own home.
Dance based classes for all ages
Lisa Hilliers classes are for all age ranges. There is something for the active older adults as well as the experienced fitness goer. There are already over 55 different routines to discover and more to come! 
Fitness Pilates Classes
Improve your core strength and flexibility starting with 17 exercise routines for both regular pilates goers and for the older adults. More and more routines and exercises are added regularly.
Earn Awards
The Lisa Hillier Fitness online platfom enables members to gain points and awards for completing workouts. This can help to motivate and keep you working toward your fitness goal.
NEW
A multi fitness brand that delivers a variety of different fitness styles to keep you engaged whatever your age and ability.
( All included in your monthly membership)

GroovX Box combines boxing moves with dance to give you a dynamic and effective workout that is enjoyable and fun. Release your tension and take your stress away with punching, kicking and moving all to a steady beat. 

GroovX Dance mixes aerobics with dance to create a fun and dynamic workout that can be used to improve cardiovascular health and increase strength and endurance. 

GroovX Gold is designed for the active older adult or anyone who would like a gentler pace workout. Using low intensity moves to popular music from different genres and eras GroovX gold will get you moving and grooving! 

GroovX Latin is a latin inspired dance fitness class will have you moving to upbeat rhythms and dancing your cares away.  This class is suitable for all abilities (low and high impact options are given). 

GroovX Sculpt is a full-body workout using light weights to create resistance while performing movements to help strengthen and tone.

GroovX Flow is a slow, movement-based workout that incorporates contemporary functional movements focusing on mobility, strength and balance.  Set to relaxing music, this low-intensity workout will get you in the flow!


GroovX Blast has a range of different blast classes aimed at all levels including high intensity and low intensity versions of each exercise. 
Lisa was  the WINNER of "Fitness Presenter of the Year" at the national community fitness awards. Take a look at her nomination video…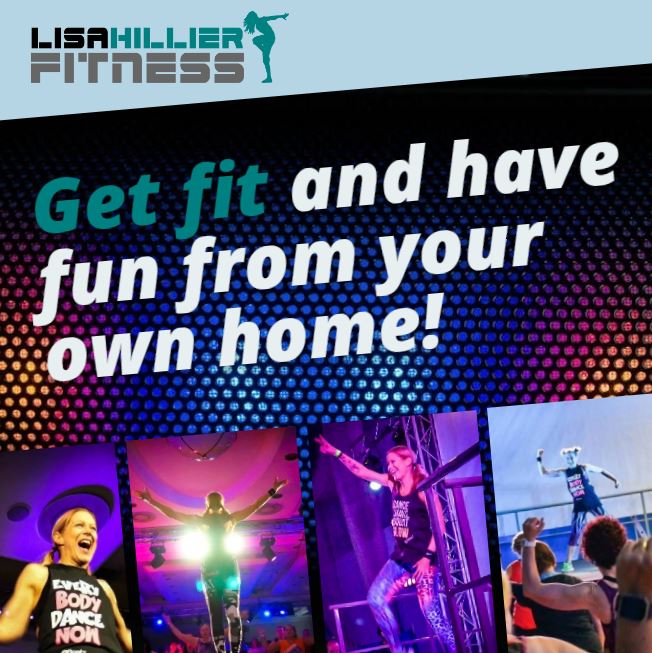 Our members start with us for the
RESULTS
but stay because they become
FAMILY
THIS IS FOR YOU IF...
You are looking to improve your quality of life with an easy and fun way to exercise from your own home.

You have struggled in the past to keep to an exercise regime or didn't get the results you were looking for.

You would like to reduce your risk of getting heart disease, cancer, strokes and other diseases that become more of a risk as you get older.

You would like to get rid of some of those aches and pains that restrict your daily activity.

You are not able to get out of the house and attend a normal exercise class.

You want to feel younger, more energetic and able to lead an exciting and healthier life.

You love the idea of being able to join in with a dance and movement based workout that you can do in your own time.
Join the community and get fit with other people just like

YOU

. It's fun, effective and a great way to stay active…see what others are saying…